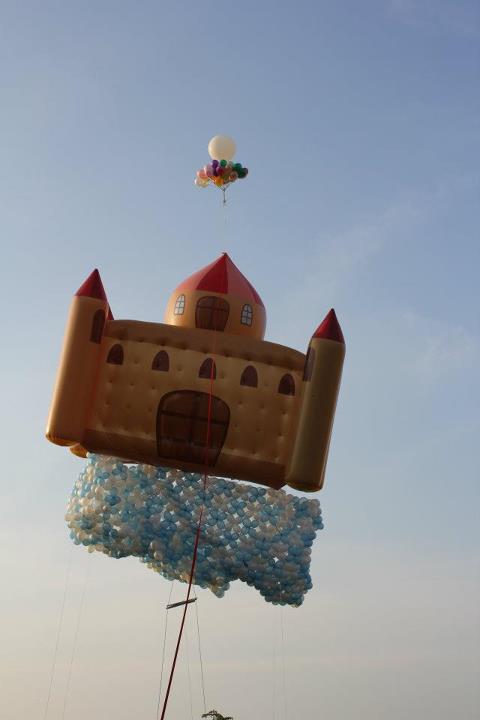 About 4,000 children and their families helped to raise money for charity at Bishan-Ang Mo Kio Park on Sunday morning.
They took part in 'Walk for our Children', which was flagged off by Deputy Prime Minister Tharman Shanmugaratnam.
The annual event was organised by the Singapore Children's Society and a record $480,000 was raised. The amount is the highest raised since the event started 15 years ago. Last year's event raised close to $400,000.
About 40 food and games stalls were also set up to raise money.
A highlight of the event was a two-storey high giant beanstalk.
It earned a place in the Singapore Book of Records as the largest floating balloon inflatable.
Speaking at the event, the society's president, Mr Koh Choon Hui, said: "Singaporeans are generally generous… They know (that) in bad times, there will be more people in need of help."
Mr Koh, who has been the society's president for 35 years, said that corporate donations tend to drop when the economy is not doing well.
Still, he was heartened that there is a steady flow of donations from individuals, and this year is expected to be no exception.
In fact, Mr Koh is expecting more donations, as more fund-raising events will be held this year to commemorate the society's 60 years of serving the community. For instance, it will hold a fund-raising gala dinner in November.
The Singapore Children's Society has a database of 60,000 individual donors and about 4,000-5,000 corporate donors.
So far this year, the society has reached out to 70,000 needy children and their families.
The society aims to raise $11 million to $12 million this year. Last year, it raised about $10 million to help its 67,000 beneficiaries.
The funds raised will be channelled to the society's 58 programmes, which benefit children, youth and their families, usually those in the low-income bracket.
One such programme is Kidzreach, which reaches out to children living in interim rental housing or rental flats. It aims to inculcate good values in these children from a young age.