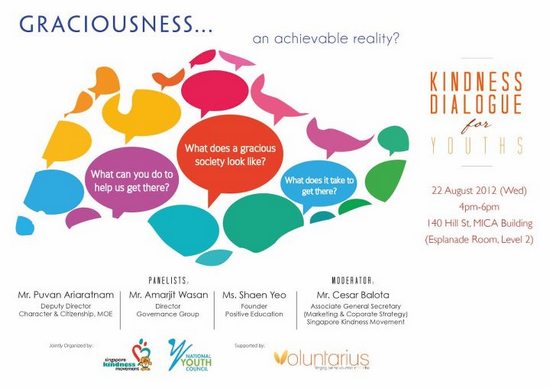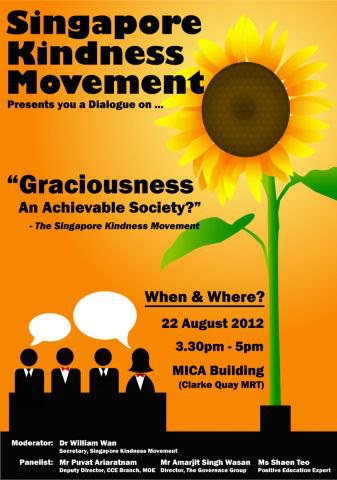 – What does a gracious society look like?
– What does it take to get there?
– What can we do to make Singapore a more gracious society?
Get these questions answered in the Singapore Kindness Movement – Community Service Marathon Dialogue Session on graciousness. Our engaging panel will be sure to provide the answers to all your burning questions and inspire you to be part of the kindness movement!
This networking cum dialogue session is targeted at youth leaders from the respective junior colleges and tertiary institutions.
Light refreshments will be provided for attendees.
Email your name and contact number to siti@kindness.sg to sign up!
Deadline for registration: Mon, 13 August 2012