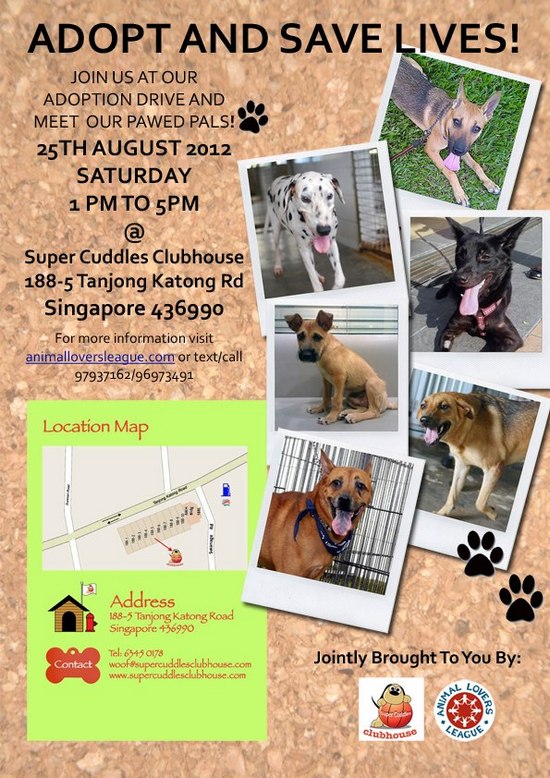 Adoption Drive in partnership with Animal Lovers League at Super Cuddles Clubhouse this Saturday, August 25, 2012 (1:00pm until 5:00pm)
There are so many benefits to sharing your home with a pet. They teach us love, loyalty, patience and most of all, responsibility.
If you are ready and committed, come by and meet these adorable dogs that will shower you with all their love. Make a difference by ADOPTING, say NO to buying.