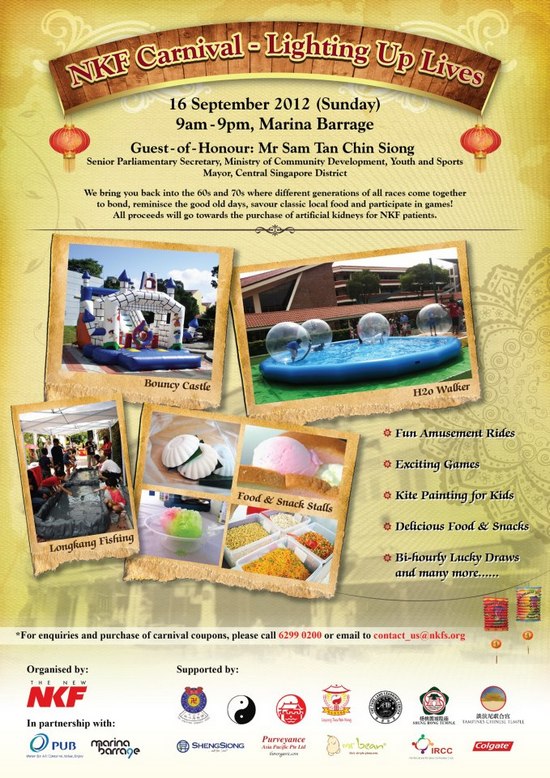 UPDATED 15 September 2012
The National Kidney Foundation (NKF) will be holding its first ever carnival this Sunday.
It hopes to raise at least S$400,000 through the event, Lighting Up Lives, to buy artificial kidneys for its patients.
The artificial kidney, also called a dialyser, is needed during each dialysis treatment. It removes waste products and cleans the patient's blood during treatment.
Each artificial kidney costs S$30 and can be used for only about a month by each patient.
The carnival, which aims to bring the public back to the good old days of the '60s and '70s, will be held at the Marina Barrage from 9am to 9pm.
Volunteers will man stalls offering nostalgic food and games from yesteryear – including trishaw rides, kiddy rides and longkang (drain) fishing – for the whole family.
Coupons for the carnival are being sold at S$100 a booklet at all 25 NKF dialysis centres across the island. You may exchange the coupons for food, games and rides at the event.
For more information, call 6299-0200 or e-mail contact_us@nkfs.org