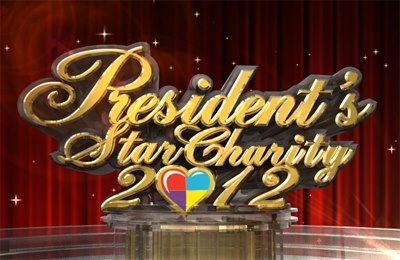 Fifty-five beneficiaries, almost double the number last year, will benefit from this year's President's Star Charity.
Organisers are hoping to raise at least S$6.5 million from the evening's star-studded extravaganza on October 14.
Viewers can expect to be charmed by household names like Gurmit Singh, Hossan Leong and Sheikh Haikel, who will be singing a medley of tunes.
They will be joined by a dazzling array of musical talents, including Grammy Award winning artist Richard Marx and Singapore Idol 2009 finalist Sylvia Ratonel, who also performed last year.
"It's a meaningful cause, so I thought that it'd be a great opportunity for me to give back for what I've already been receiving so much in my life. It's really fun, because I get to work with the same team, and familiar faces every year… I'm very excited about it," said Ms Ratonel.
Local artiste Sharon Au will also mark her hosting debut on Channel Five as co-host for the show which will be shown live.
Phone lines are now open, and people have until midnight on October 21 to make their donations.
They can do so in amounts of S$5 (1900-122-8821), S$20 (1900-112-8822), and S$100 (1900-112-8823).
Contributions can also be made online at www.sggives.org/psc2012.
This article was first published in CNA