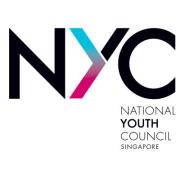 The National Youth Council (NYC) is looking for facilitators in the upcoming Social Narratives (SN) with students from various Institutes of Higher Learning (IHL) on 20 Oct 12 (Sat). Senior Minister of State (SMS) Lawrence Wong, our incoming Minister for Ministry of Community, Culture and Arts (MCCY), will also be there to grace the event and join in the discussion and dialogue with the youths.
What is Social Narratives about?
The Social Narratives (SN) is one of the regular engagement platforms provided by the National Youth Council (NYC) to give young Singaporeans an opportunity to share their views and concerns about issues with various representatives from the Government. Through this platform, NYC aims to target different age segments to allow for substantive engagement between Minister and a diverse mix of participants.
The SN will begin with a breakout group discussion before the invited Minister rounds up with an interactive dialogue with the youths. Every group will be assigned one Facilitator. The Facilitator will play a key role in ensuring that the discussion involves all the participants, covers the guiding questions pertaining to the topic, and assist in identifying as well as sharing salient points that might be useful for Minister's dialogue during the closure.
What is in it for you as a NYC Facilitator?
As a Facilitator, you would have many invaluable exposures and experiences through networking and hearing from the diverse groups of individuals and gain learning opportunities in public speaking and facilitation. Facilitation training and future self-development courses would also be put in place to equip you to be more effective facilitator. A certificate of participation will also be awarded you!
If you are interested to be part of NYC's pool of facilitators in the upcoming SN or for future SNs, please email your details (i.e. name, nric, contact number) to Ms Michelle Huang at DID: 6309 4072 or email:  Michelle_HUANG@pa.gov.sg by 14 Sept 12 (Fri).