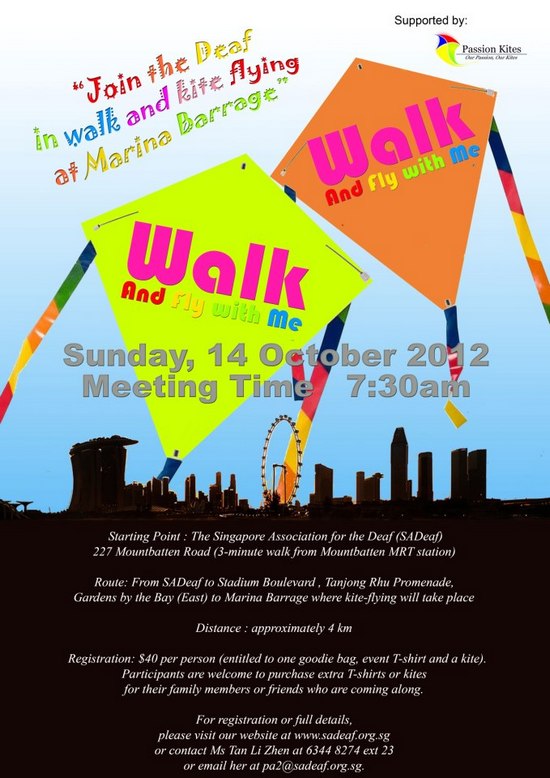 'Walk and Fly with Me' is a key project that The Singapore Association for the Deaf has undertaken to raise funds to support its annual operating expenses of S$2.7 million.
Highlights of the event:
– Fun of learning sign language.
– Walk with the deaf.
– Kite flying at the end point, Marina Barrage.
– Carnival with food and game stalls at Marina Barrage.
To participate in the event, you could either take up pledge cards or register online.
Pledge cards: Please collect the cards from SADeaf to assist them in soliciting for donations through your social network prior to the event. For those who raised S$40 and above and are participating in the event, they are entitled to a goodie bag with an event T-shirt and kite. Goodie bags are to be collected on the event day on a first come first served basis.
Online registration: $40 per person (entitled to a goodie bag with event T-shirt and kite): http://regonline.activeglobal.com/walkandflywithme.
Deaf participation: Free of charge for the first 100 deaf clients registered with us.
Enquiries: Tan Li Zhen at pa2@sadeaf.org.sg or tel: 6344 8274 ext 23.