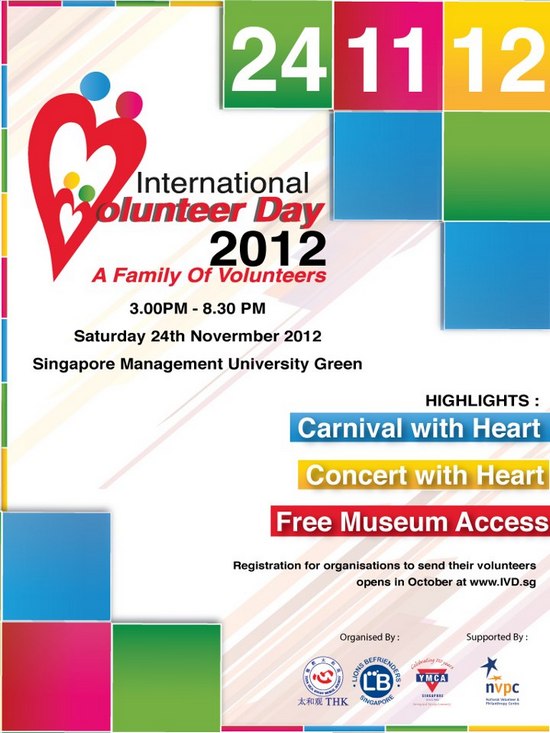 This year's IVD will feature a concert, a carnival and free museum access for all volunteers.
The theme is "A Family of Volunteers". It will be a wonderful opportunity to bring together the community of volunteers to have a good time.
Date: Saturday, 24th of November 2012
Time: 3pm – 8.30pm
Venue: Singapore Management University Green Space
To register, visit www.ivd.sg today!