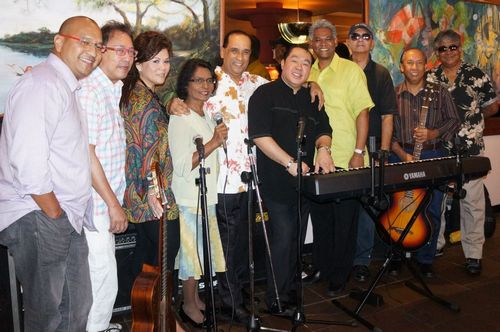 Date: Saturday, 3 November 2012
Time: 6.30pm to 12pm
Venue:
Orchid Country Club – Grand Ballroom
1 Orchid Club Road Singapore 769162
What is it about?
Down Memory Lane 5 – is a Charity Dinner show which presents a blend of pop and rock music from the hey-days of the 1960s, 1970s and 1980s. An evening with a star-studded line-up of Singaporean artistes including Mel & Joe, Jerry & the Neu Faces, Speedway, John Molina & Band, Rahimah Rahim, Robert Fernando and Vernon Cornelius (Singapore's own Cliff Richard).
Hosting the event is well-known personality, Hamish Brown.
The charity dinner show is organised by a group of friends to raise funds in aid of the Catholic charities under the umbrella of Caritas Singapore.
>> About the Performers
Who should attend?
All those who enjoy groovin' to the music and want to help do their part for charity!
.
How much does it cost?
To raise funds for Caritas Singapore, you may either take up a sponsorship package, buy a table or single seats to rock at this party!
For more information, please visit: http://www.caritas-singapore.org/dmlshow.html