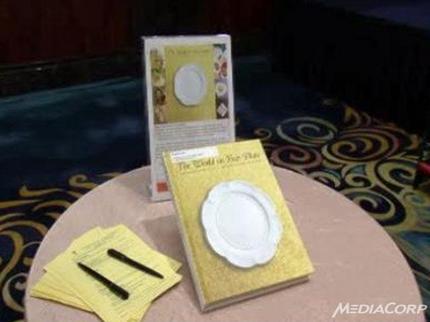 A new recipe book with contributions from Singapore's top leaders hopes to raise S$650,000 for needy, elderly patients at Tan Tock Seng Hospital.
Launched on Thursday by Foreign Affairs and Law Minister K Shanmugam, 'The World on Your Plate' is no ordinary culinary project.
It is the first time diplomats in Singapore are coming together for charity.
The book contains 84 well-loved dishes from around the world, submitted by ambassadors and consuls based in Singapore.
Representing Singapore is a mee rebus recipe contributed by Mr Lee Kuan Yew's family.
The foreword was penned by President Tony Tan Keng Yam.
This article was first published in CNA