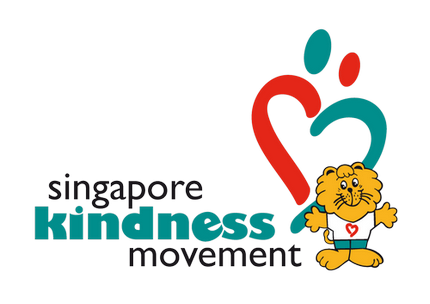 Singaporeans have been urged to take time off their busy schedules to make for a more gracious and kinder society.
This was the tone of discussions at the National Conference on Kindness on Saturday.
Foreign workers mistreated by employers, elderly parents abandoned, cruelty towards animals – these are just some of the more common examples of a less gracious Singapore.
But the National Conference on Kindness also recognised the positive attributes.
They include prompt response to humanitarian disasters, increasing volunteerism and philanthropy, and many employers treating their foreign domestic workers as part of their family.
Kindness has also been listed as a top virtue that matters to Singaporeans in the many national dialogues held recently.
Senior Minister of State for Information, Communications and the Arts and Education Lawrence Wong elaborates. "These acts may not always be visible to the public eye. They may not be publicised by the media or they may not get 'viralled' in cyberspace, they may not get traction online. But they do happen. But more and more Singaporeans, including our young people, are showing graciousness and kindness to the people around them."
Some 500 participants from various backgrounds attended Saturday's conference.
Among the many suggestions for a kinder Singapore is one for better social behaviour online.
Dr William Wan, the general secretary of the Singapore Kindness Movement, said: "We hide behind this anonymity wall to protect us. We tend generally to be judgemental. In another words, when we see something wrong, we like to say 'Ehh'. But the funny thing is that, it's good to correct something, but why can't we say it in a nice way?"
On offensive remarks posted online, Mr Wong described social media as a "24/7 echo chamber" which amplifies the most inflammatory soundbites.
He said: "When you surf the internet, you'll find a lot of angry and nasty comments being circulated. Perhaps it is also a reflection of our present circumstances – we live in a globalised world of rapid change, forcing us to compete like never before. And these kinds of changes and challenges cause stress and tension. So they make people worry about the future, and sometimes people get riled up."
While he urged Singaporeans to build a kinder and more gracious society, Mr Wong also noted that it took personal commitment and discipline to get into the habit of kindness.
Joining him in the conference was Professor Tommy Koh, special adviser to the Institute of Policy Studies.
While agreeing with Mr Wong that Singaporeans are a kind lot, Professor Koh said that more could still be done. This includes being kinder in the treatment of the elderly, the disabled and foreign workers.
This article was first published in CNA