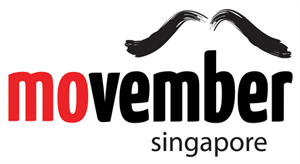 Movember is about changing the way we view men's health. Cancer is the number one killer disease in Singapore. Studies show that men are more likely to die of cancer than women, and that there is a growing number of new cancer cases among men. Through Movember (formed from the words "moustache" and "November"), the Singapore Cancer Society (SCS) aims to address this worrying trend by increasing the awareness of cancer among men and highlighting cancer signs and symptoms.
So grow a moustache today (or wear a fake one) and get your colleagues, friends and the men in your life to pay greater attention to their health and to cancer in particular.
Remember, anyone can do it – women, children, even objects!
You can help fight against cancer too, by donating or raising funds at www.movember.sg – The Mo the Merrier
All funds raised in Singapore will go to the Singapore Cancer Society (SCS) and Movember's Global Action Plan (GAP), which raises awareness and education, survivorship and research for prostate cancer.