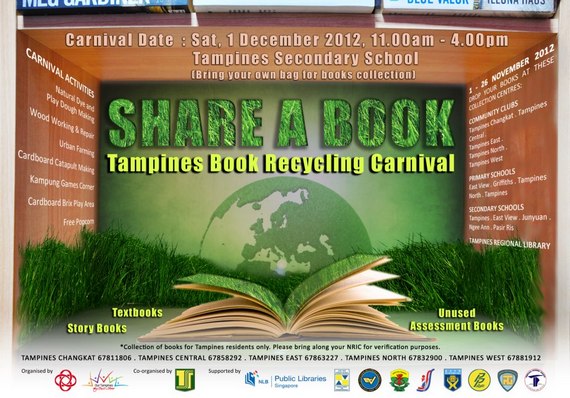 Share your books with needy residents in Tampines! Simply drop your books at these locations within Tampines between now and 26 Nov.
Community Clubs
Primary and Secondary Schools
Tampines Regional Library
Check the poster for more details.
UPDATE 18 NOV 2012:
Volunteers are needed for the -Share A Book Tampines Book Recycling Carnival- 🙂
Interested parties can sign up here!