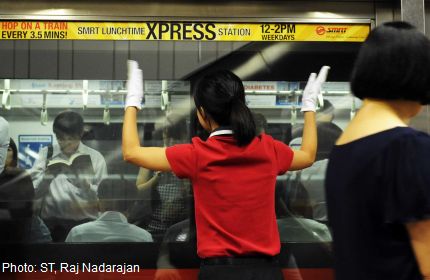 A Singaporean blogger and personal coach's 14-day kindness challenge has seen over 800 people from around the world participate, with about 200 Singaporeans in the mix.
Ms Celestine Chua, 28, decided to create the event on her blog after reading one criticism too many about Singaporeans who behave badly in public.
The kindness challenge, which saw her issuing one new challenge daily over two weeks from 1 – 14 Nov to participants to do kind acts  saw 100 people sign up to participate within the first day she announced it on her blog.
The challenges which ranged from relatively easy ones such as saying thank you and giving up their seats on public buses and trains, increased in difficulty over the following days, such as giving a genuine compliment and writing thank you notes and giving hugs to three people in one day.
There were participants from over 50 countries.
Ms Chua was inspired to do this to show that Singaporeans are not unkind people.
She said: "Singaporeans are often criticized as unkind. However, I don't think that is the case. I think deep down, Singaporeans are kind-hearted, just that they do not know how to express their intentions."
The challenge gradually grew to 500 participants by the first day of the challenge, with a final headcount of over 800 in the end.
She was also heartened by responses she had from Singaporeans, whom she said had been active in forum discussions on her blog about the challenge.
One participant, Dolly Yeo, a 58-year-old Singaporean and mother of three, said: "Participating in the challenge has helped me to be more generous and kinder towards others. I wouldn't have thought that little actions like writing thank-you notes or giving hugs could be so rewarding, but they are. They have brought me much joy to others, including myself."
Another participant 25-year-old tutor Wang Wanxuan said: "The daily tasks are useful in giving me ideas on different ways to integrate kindness into my life. They are not difficult at all and can be done within the day itself, while bringing great joy to others. It has been a very rewarding experience."
Participants ranged from ages 7 to over 60, and included students, analysts, managers, teachers, writers, and entrepreneurs.
Source: Asiaone