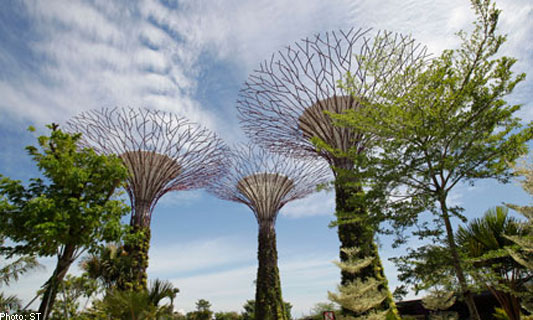 More than 20 children from the Down Syndrome Association (Singapore) were taken on a free visit to the Cooled Conservatories – the Flower Dome and the Cloud Forest – at Gardens by the Bay yesterday.
The visit was part of a new community-outreach programme for disadvantaged children, youth, families, and the elderly, launched by the park attraction.
The programme, called Gift of Gardens, is tailored to the needs of beneficiaries and includes transport, manpower support, logistical arrangements, meals and guided tours.
The programme has raised $218,000 so far through contributions by individual and corporate sponsors, and aims to reach out to 1,000 beneficiaries from various welfare organisations annually.
Ms Lia Marahusin, a 47-year-old mother of three, accompanied her 15-year-old son, who has Down syndrome, on the hour-long visit.
The business manager said: "It was a good opportunity for me to teach him how to take photos (of the plants)."
Source: My Paper