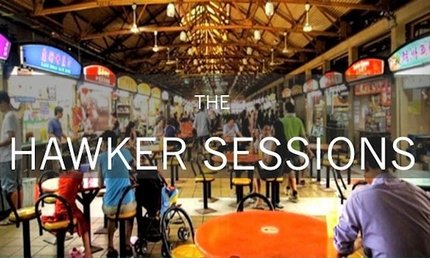 If you love to eat and are passionate about helping people in need, then you might want to check out this event.
The Hawker Sessions is designed to gather warm hearted folks like yourself for a night of good food, cold brews and activities. The purpose of this event is to raise money to help patients in need from the Tan Tock Seng Hospital Community Charity Fund HELP (Helping Elderly Patients) Programme.
So, how does the donation work? There is no fee for this event. It's a casual gathering on a Friday night at a hawker center with friends and games. There will be donation jars provided for you to drop in your donation. They also welcome sponsorships for items that can be auctioned off on the night itself. If you can't make it to the event, donation in advance is accepted by the organisers as well.
To maximise the impact of one-time donation, the approach of this event is to help one family at a time. The first Hawker Sessions is aiming to raise at least $1,242 for Madam S (name kept anonymous for privacy reasons) who is a beneficiary of the charity fund.
The Hawker Sessions is organised by one of the winning teams at the first Worldwide Feast Singapore– the official Singapore chapter of The Feast, which started in New York. The Feast is an annual dinner which diners brainstorm solutions to social problems.
Register and find out more here: http://www.thehawkersessions.eventbrite.com Date: 14 Dec, Friday Time: 7.30PM – 10PM Venue: Zion Riverside Food Centre, 70 Zion Road (Opposite Great World City)