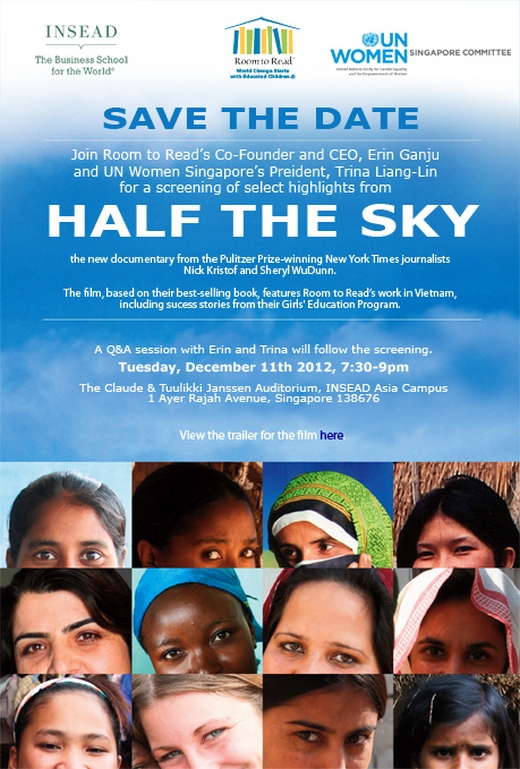 Tuesday, 11 December, 2012
7:30 to 9:30 pm
The Claude and Tuulikki Auditorium, INSEAD Asia campus. Map here.
Join Room to Read's Co-Founder and CEO Erin Ganju and UN WOMEN Singapore's President Trina Liang-Lin for a screening of select highlights from Half the Sky, the inspiring new public television documentary from Pulitzer Prize-winning New York Times journalists Nick Kristof and Sheryl WuDunn.
The film features incredible footage of Room to Read's work in Vietnam along with several moving stories from their Girls' Education Program.
A Q&A session with Erin and Trina will follow the screening.
Date :: Tuesday, December 11, 2012
Venue :: The Claude & Tuulikki Janssen Auditorium, INSEAD Asia Campus, 1 Ayer Rajah Avenue, Singapore 138676
Time :: 7:30pm to 9:30pm
The event is free and open to the community, but space is limited so please RSVP at www.roomtoread.org/halftheskysg