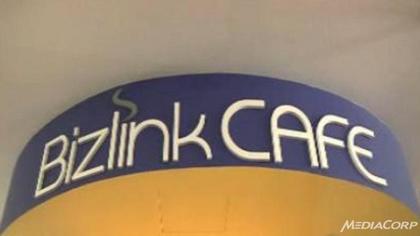 A new cafe will train patients recovering from mental illness in food and beverage (F&B) – to help meet Singapore's manpower needs in the sector.
Called the BizLink Cafe, it is a social enterprise jointly-launched by the Institute for Mental Health (IMH) and BizLink Centre, a non-profit organisation that provides employment services to the disadvantaged.
Patients will be trained in customer service, food preparation and social skills under the three- to six-month programme.
Trainees will also receive a small allowance for their work and meet with occupational therapists for counselling.
When the trainees are ready, they will move on to find work in the open market – with the help of IMH.
This is part of ongoing efforts by IMH to help people with mental illness look for jobs. Besides F&B, IMH also offers training in retail, cleaning services and administrative work.
The target is to have 35 trainees enrol per year.
Currently, four have already started classes.
One of them is a 21-year-old who sought help at IMH for depression last year.
His therapist – after seeing that he had an interest in cooking – suggested he take part in the F&B training programme.
Now, he is one step closer to his dream of enrolling in a culinary school.
Minister of State for Social and Family Development, Halimah Yacob, said she hopes more companies will provide similar employment opportunities for people with mental illness.
She said: "I am sure that companies do not exist only as economic animals but you are there, also to be a part of the community, you need to justify your existence as well to the community at large.
"That is why I think many companies embark on corporate social responsibility. It is part of the process of legitimising your existence in a society, not just contributing to shareholders."
Source: CNA