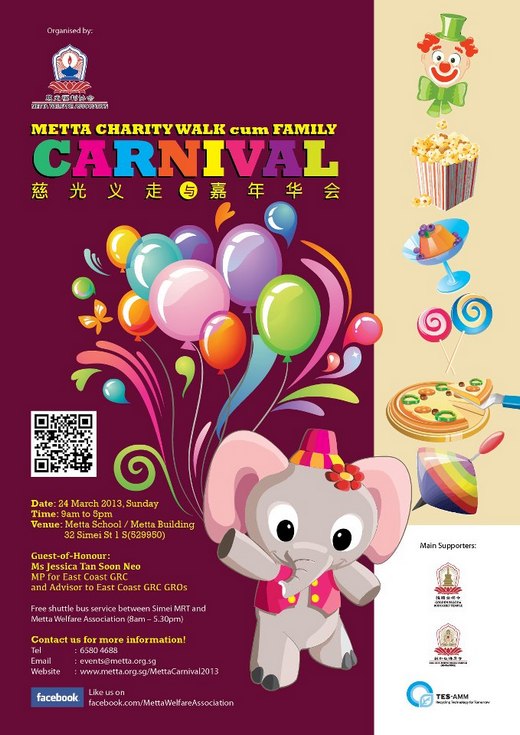 Metta Charity Walk-cum-Family Carnival 2013 is back and happening in March. Organised by the Metta Welfare Association, the event raises funds for its beneficiaries including those with intellectual disabilities, the elderly and terminally-ill, while promoting healthy living and family bonding.
There will be over 100 choices of F&B and other fringe activities such as storytelling, make-overs, etc. Register for the Charity Walk or purchase carnival coupons for yourself (or donate them to Metta Welfare's beneficiaries): at: http://www.metta.org.sg/MettaCarnival2013. For any enquiries, e-mail events@metta.org.sg.
All carnival goers are invited to the Metta Building for a gastronomic adventure with scrumptious vegetarian fare! Families and children can also look forward to a Big Day Out with an extensive line-up of activities, entertainment and old school carnival games.
Join them and make it a fun outing with your family or friends!