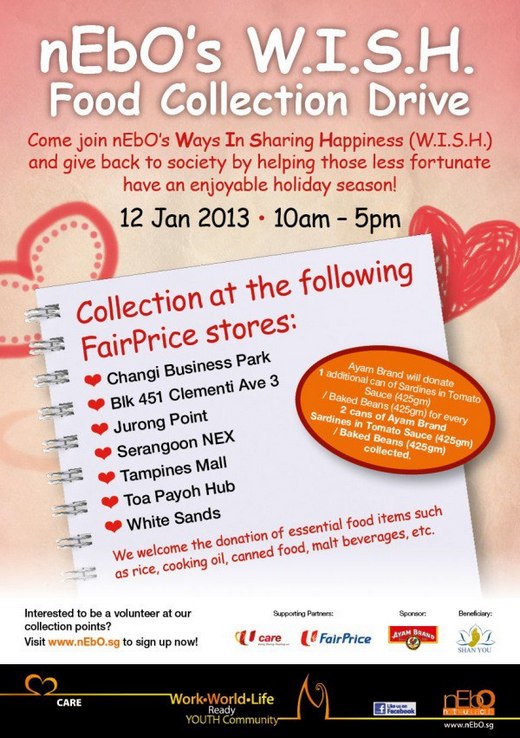 Join us as a volunteer now! With more than 9000 beneficiaries from Shan You Counselling Centre to benefit, this food collection event will need all the help we can from YOU. The majority are low-income families and the elderly who have little or no social support.
Date: 12 January 2013
Time: 10am to 7pm
Venue: Will be allocated nearer to date based on areas which are nearer to you
Job scope: Collection or Packing of food rations
Kindly fill up the link with all the necessary information for us to contact you! Come join us now!
https://docs.google.com/spreadsheet/viewform?formkey=dHpneUwyUzZ5V2J4QTNrM0RMSlJzbGc6MQ