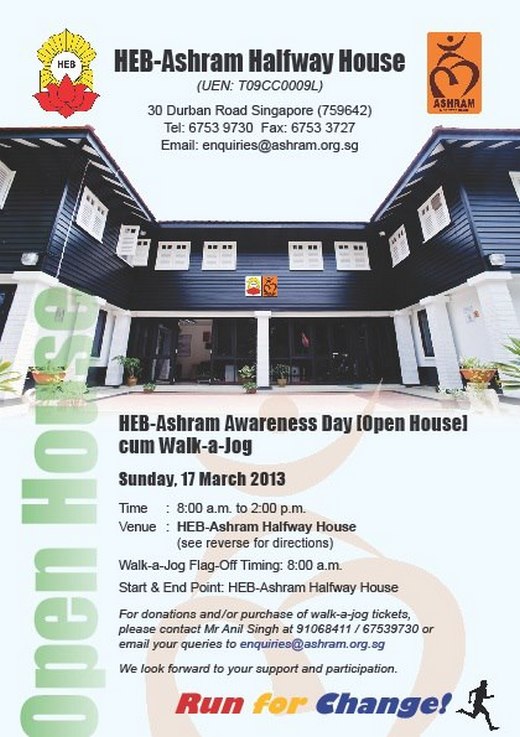 HEB-Ashram Halfway House is organising an Awareness Day and a Walk-a-Jog on Sunday, 17 March 2013, from 8am – 2pm.
Join us with your family members, friends or and learn more about ex-offender's rehabilitation and reintegration.
Admission fee is SGD$5, which will entitle you for walk-a-job participation, HEB-Ashram Halfway House tour and FUN family carnival.
Join the cause today!