Dynamic and engaging – that's what we want our youth sector to be! So come partner us, the National Youth Council (NYC) in co-creating an environment for young people who are inspired to dream and committed to action for the community!
NYC will start 2013 with a bang and we hope you'll be a part of it! We have many fresh exciting programmes that you may be interested in. These include: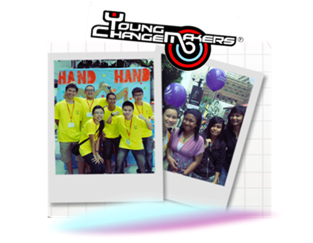 Young ChangeMakers (YCM)
YCM empowers youth by enabling them to turn their ideas into reality. With seed funding and support, many youths have stepped up to champion various causes and made a difference in their communities. Youths can also be part of a national panel that decides on each applicant's seed funding of up to $3,000. As a YCM panellist, youths get valuable experience and hone their leadership skills by being mentors, leaders and decision makers.
Click here for more information.
SHINE Youth Festival
The SHINE Youth Festival, held annually, is the only festival by youth, for youth. With a focus on empowering youth and community engagement, Pitch to SHINE brings young people with similar interests together and allows them the creative freedom to take the lead in ground-up initiatives and champion youth social movements in the community. The festival amplifies the voice of youth in Singapore, and celebrates their positive contributions though the Stars of SHINE award.
Click here for more information.
Somerset Dialogue Series
From February to October 2013, watch out for the bi-monthly Somerset Dialogue Series (SDS)! Targeted at the leaders of various Youth Sector Organisations as well as youth keen in doing their part for the community, the series will engage participants in the sharing of best practises for a more effective youth sector. Thematically focused dialogues will focus on innovation, leadership and organisational development topics. The first event on Tuesday, 26 February 2013 will feature Fredrik Härén, whose "The Idea Book" is an international best seller and was included in "The 100 Best Business Books of All Time". Look forward to other engaging speakers for the rest of the series.