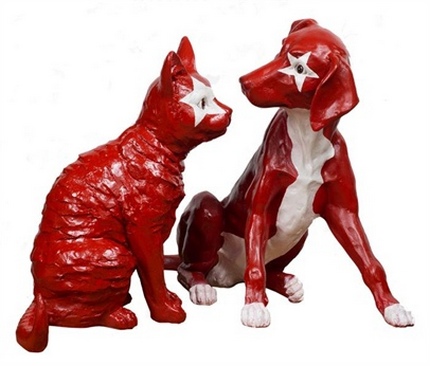 Esplanade is launching an appeal for donations to fund programmes that will help the underprivileged elderly, youth and children to experience the arts. Through these programmes, they will be able to attend ticketed shows and enrichment programmes; and join tours of Esplanade, all for free.
For a donation of $1,200 or more, you can be a proud owner of a limited edition sculptured cat or dog of your choice.
The resin cats and dogs were sculptured by Singaporean artist, Mr Chua Boon Kee, in conjunction with Esplanade's 10th anniversary in 2012. His project, called "In the Affairs of Cats and Dogs, the Government's Involved and So Shall We", aims to create awareness of pet abandonment and the growing stray population. Adoption is valid till 30 June 2013. For more information, please kindly download the file here.
To donate, kindly fill up the donation form here and e-mail it to Esplanade at partners@esplanade.com