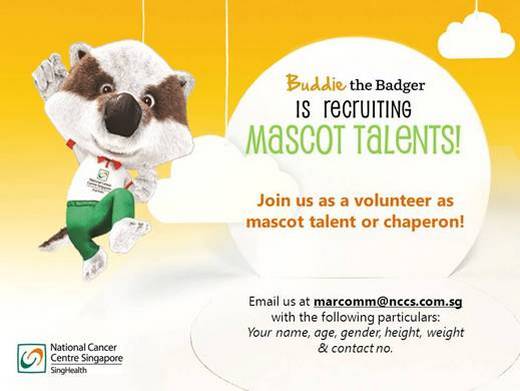 Buddie the Badger is our National Cancer Centre Singapore mascot!
Badgers are known for their fierce tenacity, their enviable willpower and their family-oriented nature. Buddie is all of these things and more.
He is here to motivate, inspire hope, and provide support to cancer patients and their families.
Come join Buddie and the team as a volunteer!
Upcoming event dates:
8 May 2013, 2-6pm
31 May to 7 June 2013, 9am – 12pm