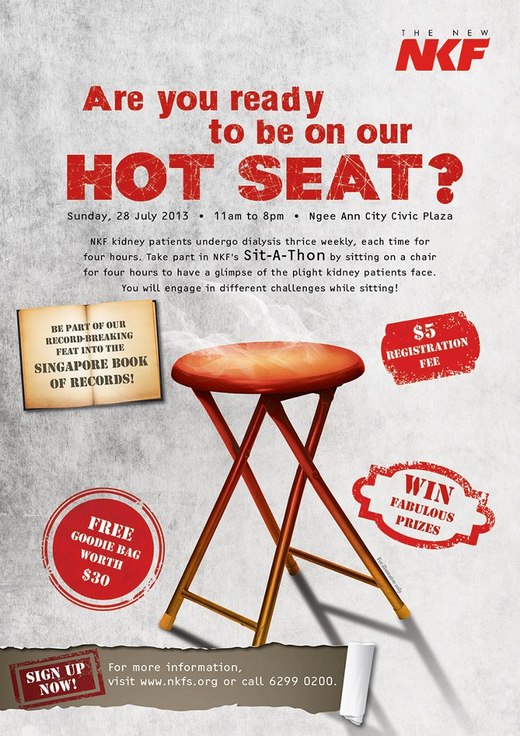 Participate in the NKF Sit-A-Thon 2013, a meaning and worthwhile event, to be held at Ngee Ann City Civic Plaza on Sunday, 28 July 2013.
NKF Sit-A-Thon 2013 hopes to attract 1,000 participants, age 12 and above, to be seated on stools for 4 hours to give a glimpse of the plight kidney patients face. While sitting, participants will be engaged in different challenges with one arm immobilised to represent the 4 hours of dialysis kidney patients undergo for each treatment session thrice weekly.
Registration fee is only $5 per participant and each participant will be entitled to a goodie bag worth $30 and a Lucky Draw chance! Let's support this worthwhile event and be compassionate to the less fortunate ones.
For more information, visit www.nkfs.org or NKF's facebook page: https://www.facebook.com/NKFsg