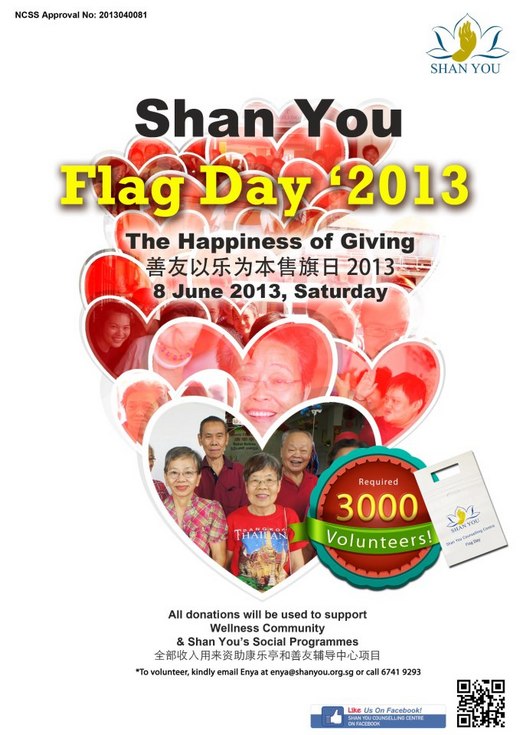 This year, Shan You is having its SYCC Flag Day 2013 on June 8 from 10am to 3pm.
A total of 3,000 volunteers are needed; the success of the Flag Day depends very much on the number of volunteers and their commitment.
If you are keen to join in their mission to help the less fortunate lead a more independent lives, please e-mail: enya@shanyou.org.sg or call 6741 9293.