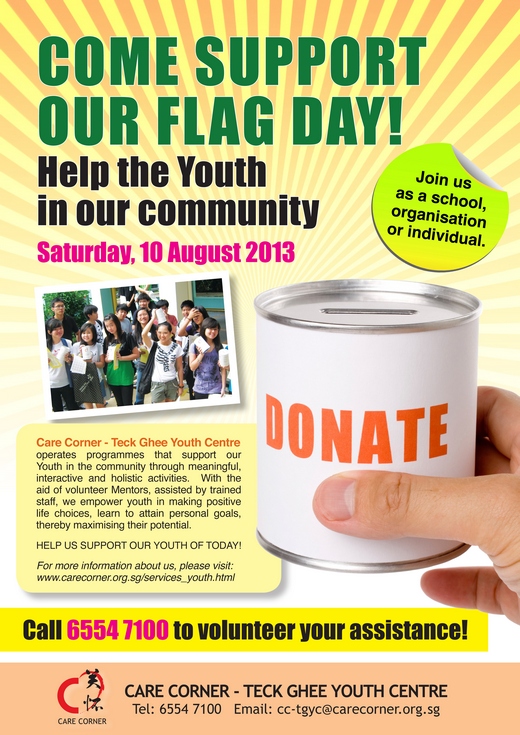 Care Corner –Teck Ghee Youth Centre, is a registered charity with an Institute of a Public Character (IPC) status and a Member of National Council of Social Service (NCSS). Our youth programmes target young people who tend to stray into at-risk and other possible socially undesirable behaviour.
Come 10 Aug 2013, we will be conducting a Flag Day fund-raising event and wish to invite your participation to our cause! You, your staff/family members and friends can play a part in one or more of the following ways:
Volunteer as Flag Sellers on Saturday, 10 August 2013.
Make a one-off outright donation (All donations are Tax Deductible.)
Volunteer in any other practical way.
If you are able to support us in any of the above ways, please response here. For more information or clarifications, do contact Bernard Oh/Linda Lim. Tel: 6554 7100. Email: bernardoh@carecorner.org.sg & lindalim@carecorner.org.sg respectively. Thank you for your kind attention and we look forward to a favourable reply!