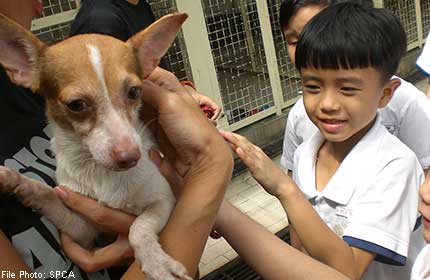 It's a race against time to raise funds before the Society for the Prevention of Cruelty to Animals (SPCA) moves into its new compound at Sungei Tengah by the end of next year.
To build a bigger and better facility for the animals, the 66-year-old charity will be ramping up fund-raising efforts. This includes a gala dinner to be held in September.
At twice the size of its existing Mount Vernon facility, the new 7,766 sq m site will be able to double its current capacity to house 400 animals.
With the new site, of which SPCA has been given a 20-year lease, the animal-welfare group hopes to add rehabilitation rooms to allow injured animals to recuperate.
Source: My Paper