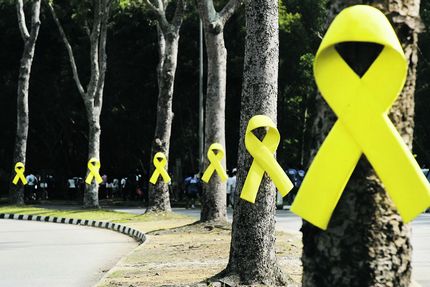 The Yellow Ribbon Community Outreach Project (YR-COP), aimed at helping families of newly-admitted prison inmates, has trained more than 400 volunteers as of June this year.
These volunteers come from 56 divisions across 15 GRCs and have helped more than 1,000 families in areas such as housing, social assistance and education.
The project started in September 2010 with just 58 volunteers.
Senior Minister of State for Home Affairs and Foreign Affairs Masagos Zulkifli gave the update at an appreciation lunch yesterday (July 6).
Mr Masagos said that work has also begun to expand the scope of the project.
More than 40 volunteers have been trained as Grassroots Befrienders. These befrienders will reach out to inmates in their pre-release phase and continue to guide them after they have been released.
Mr Masagos said: "However, even with the many initiatives provided, ultimately it is still the responsibility of the individual ex-offender to take ownership of his rehabilitation and stay crime-free. If he is determined to change for the better, the whole community is out there to welcome him home."
Source: CNA