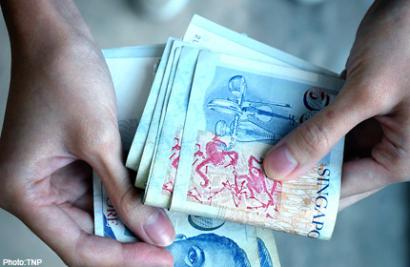 Last year's collection of tax deductible donations to charities was the highest amount received in the last 10 years.
This amount – more than $1 billion – is a 12 per cent increase from the $896 million raised in 2011, the Commissioner of Charities (COC) revealed in its 2012 annual report on Wednesday.
This was made possible by higher contributions to the charity sector by corporations and members of the public in 2012.
Corporate donations rose 16 per cent and individual donations rose 13 per cent.
Meanwhile, to better protect charities and donors, the COC has amended regulations to enhance accountability and financial transparency in the sector. Key amendments include requiring commercial fund-raisers and participants to have a written agreement with their beneficiary charity on the fund-raiser's remuneration and the timeframe within which the proceeds must be transferred to the charity.
All externally audited charities, including those set up as companies, and all other charities with annual income/expenditure over $500,000, will have to post a summary of their financial information on the Charity Portal (http://www.charities.gov.sg).
The financial statements of all charities will also be made available on the portal shortly, said the statement.
The COC's annual report is available on the Charity Portal.
Source: The New Paper