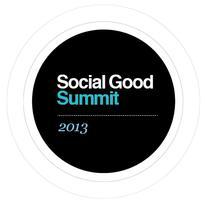 Social Good Summit, Singapore – Looking for bloggers, photographers, videographers (September 22, 2013)
The Mashable Social Good Summit Singapore is a half-day conference and networking event, about bringing together up to 100 people in social enterprises and non-profits with technology, digital and new media companies, to explore how to tackle some of the world's biggest difficulties.
By being a part of the Social Good Summit Singapore you can connect with like minded individuals, keen to start making the difference!
We are looking for bloggers, photographers and videographers to blog about the event, take some photos on the day and possibly make a video about the event, so we can showcase it to the broader community post-event. This will form the platform for campaigning and promoting future events!
If you are a keen blogger, photographer or videographer, who is interested in donating some time on Sept 22 to an event that brings together some of Singapore's great causes, we would love to hear from you! Email jess.l.logan@gmail.com.
To register to attend the event, click here – http://socialgoodsg-es2.eventbrite.sg/?rank=1