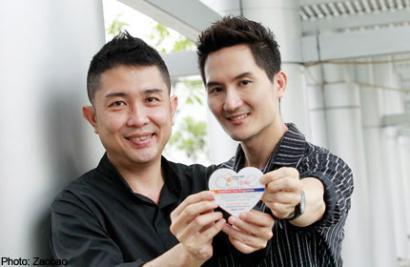 Need help? Call Eric. Community Chest now has a one-man, 24-hour helpline – the first time the fund-raising arm of the National Council of Social Service is veering from its traditional role.
Its one-man army: Associate director Eric Tan, 42, who volunteered for the role, in addition to heading projects for ComChest.
The former teacher, armed with a smartphone and quick access to the 83 charities ComChest serves, has promised to pick up all calls and meet callers within 48 hours or, in urgent cases, immediately.
The helpline takes priority over his regular job.
He will help callers, then quickly link them up with community resources. The unmarried man can also decide to hand out up to $200 on the spot to those who need it – say, for dinner if they have not had a meal in some time.
He will get to judge the situation, said chairman Phillip Tan at the helpline's launch on Monday. "No need to come and refer to us," he added.
ComChest is prepared to grow the team should Eric be inundated with calls.
Eric, who has lived in a kampung, is ready to revive the helping spirit.
Need Eric? Call 9665-3221.
Source: MyPaper