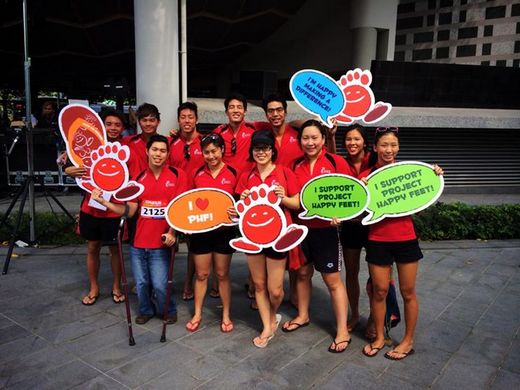 Some S$35,000 was raised at an event on Saturday to help needy children in Singapore and Cambodia.
The beneficiaries are students supported by the Lower Secondary School Development Programme of the Special Education Financial Assistance Scheme by Community Chest of Singapore, as well as This Life Cambodia based in Siem Reap, Cambodia.
To raise funds, some 1,000 people on Saturday literally put themselves in the shoes of others.
The Project Happy Feet Slipper Race is inspired by school children in rural places who walk more than three kilometres barefoot, or in slippers, to school.
The annual event is in its fourth year.
This year, it was held as a Total Defence edition to mark its 30th year.
Total Defence is marked on February 15 every year.
Those who took part in the race walked through historical sites, such as Fort Canning Park.
Source: CNA
Photo: Project Happy Feet Facebook Page