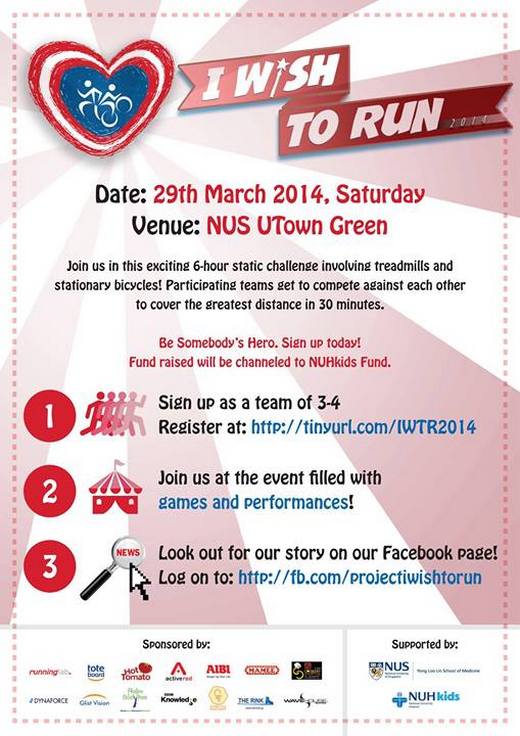 Do you have what it takes to be part of a six-hour challenge involving treadmills and stationary bicycles?
I Wish To Run 2014 takes place on 29 March. Sign up as a team of 3 to 4 here –http://tinyurl.com/IWTR2014
Proceeds will go to the NUHkids Fund, so do your part for this good cause!