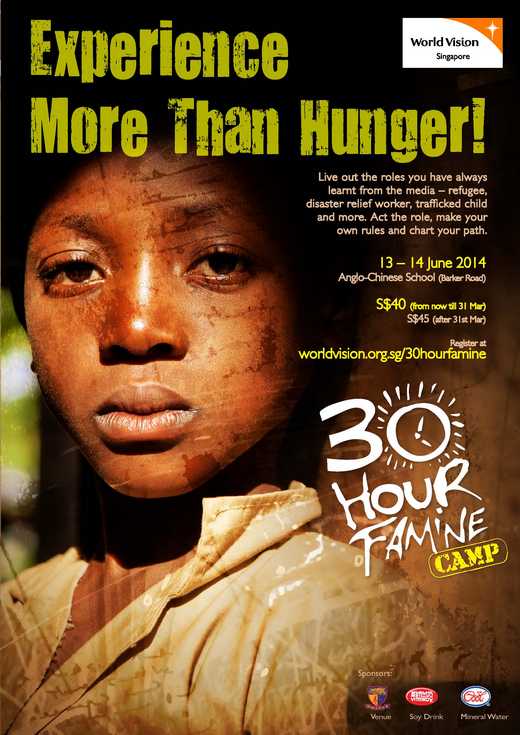 World Vision will be organising the 30 Hour Famine and would like to invite youths to fast for 30 hours in a stand against poverty.
During the 30 hours, youths will be tasked with roles like refugee, child slave, disaster relief worker and will go through activities together as a group that will challenge their values as they try making decisions from the perspectives of these individuals.
One example would be for a disaster relief worker, in the face of a simulated disaster, who would he/she save first? A mother who is badly injured or a child in need of food and water? Through experiential learning, the youths will be able to test and challenge the values they've always only learnt by heart.
The 30 Hour Famine will be held on 13 and 14 June at ACS Barker this year.
More information as well as registration can be done online at: http://www.worldvision.org.sg/30hourfamine