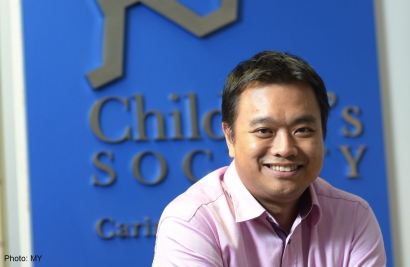 Philanthropy is usually seen as the preserve of the super-rich, but you can now earn the title of philanthropist with a donation of just $1,000 a year.
The idea is central to a fund-raising initiative launched by the Singapore Children's Society yesterday. Its 1000 Philanthropists (1000P) scheme aims to get individuals to make annual donations of at least $1,000 for a period of one, three or five years.
The charity hopes to have at least 1,000 people on the programme, raising $3 million each year while underlining that philanthropy need not always be for the ultra-rich.
More than 130 people have already joined since the scheme's soft launch in February, donating about $400,000.
"You don't have to give a multimillion-dollar cheque… In your own small way, you can be a philanthropist as well in this programme," said Mr Kurt Wee, chairman of the charity's Appeals Standing Committee.
Manager Benjamin Yap, 31, is a keen supporter of the initiative, and donated $2,556 last month – money he had received as birthday gifts from his private party.
"Getting presents for your birthday is not important, but helping others and knowing that you can make a tiny difference in their lives is," he said yesterday.
The idea for 1000P arose after the success of 1000 Enterprises for Children-in-Need, a similar fund-raising platform the society employed to seek help from the corporate sector. The scheme raised over $1.8 million last year, up from $1.6 million in 2012.
Mr Wee said the society has also seen more individuals who want to contribute on a personal basis rather than through their company's capacity.
The charity raised $13.72 million from all donors last year, but more funds are needed as it expands services. Total expenses are expected to hit about $14.7 million this year, up from $12.24 million last year and $9.97 million in 2012.
The charity helped 72,640 people last year, providing services such as counselling and after-school care at its 10 centres. Donors interested to take part in 1000P can sign up at www.1000p.org.sg
Source: The Straits Times