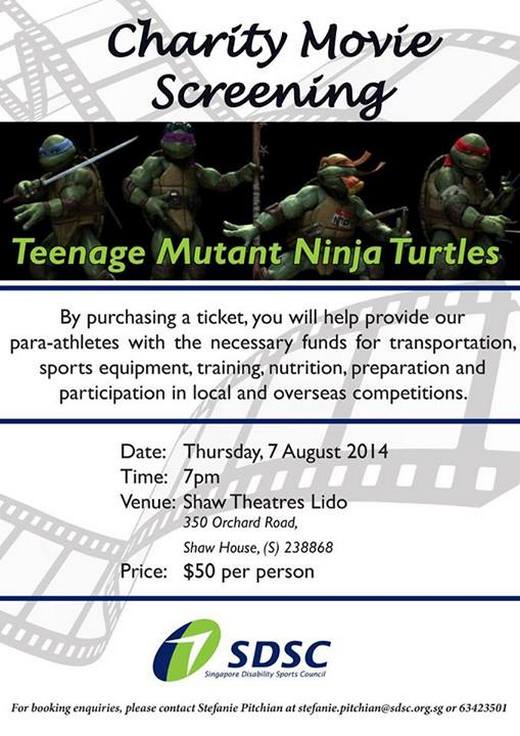 Join the Singapore Disability Sports Council in advancing the cause of disability sports by supporting the Charity Movie Screening of Teenage Mutant Ninja Turtles!
Each ticket is priced at $50, and your generous donation will help to support the disabled athletes in their training and transportation. If you are unable to attend the premiere, you may still support the cause by making a donation for a disabled person to attend.
For booking enquiries, please contact Stefanie at stefanie.pitchian@sdsc.org.sg or 63423501.