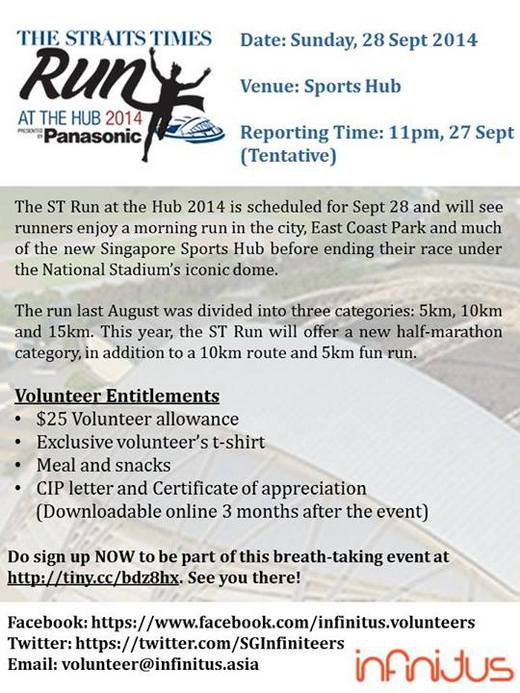 ST Run is back again in 2014!
The ST Run at the Hub 2014 is scheduled for Sept 28 and will see runners enjoy a morning run in the city, East Coast Park and much of the new Singapore Sports Hub before ending their race under the National Stadium's iconic dome.
This year, ST has teamed up with Infinitus to create a wonderful race experience for all the runners. To be able to complete a run in the National Stadium, cheered on by thousands, will be an experience many will not forget.
The volunteer recruitment has commenced, join them now in creating an notable experience for yourselves and the runners!
Register as an volunteer at http://tiny.cc/bdz8hx now!!
For more details with regards to the ST run, you may refer to http://www.straitstimesrun.com/.
For more volunteering details, you may email volunteer@infinitus.asia.