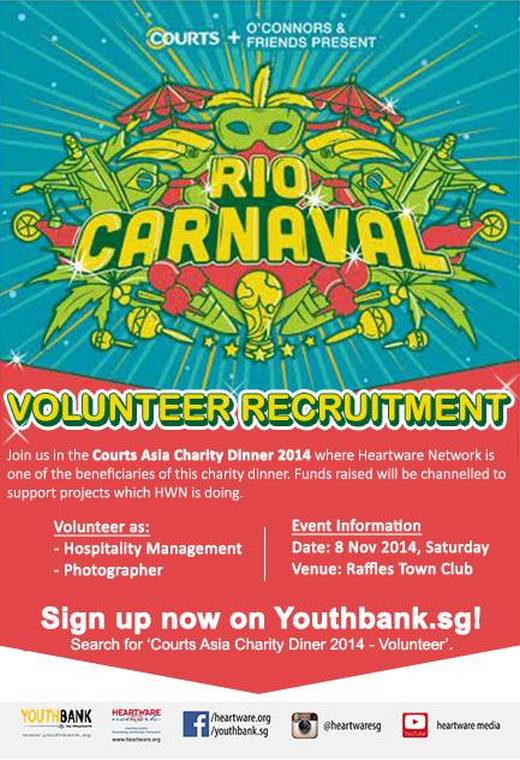 This year, Courts Asia will be holding a charity dinner, "Rio Carnaval".
Heartware Network is a beneficiary of this Courts dinner, hence as a representative of Heartware, each and every one of you present there can touch the guests' hearts, and let them know that YOU are the reason why Heartware is worth investing and donating to.
The dinner will be held on 8th November 2014 (Saturday) at the Raffles Town Club. Volunteers will need to attend a pre-event briefing prior to deployment.
If you have previously volunteered with Heartware, wait no more and sign up on www.youthbank.sg before 27 Oct 2014!
Direct Link: http://youthbank.sg/Volunteer/Event.aspx?EventID=690