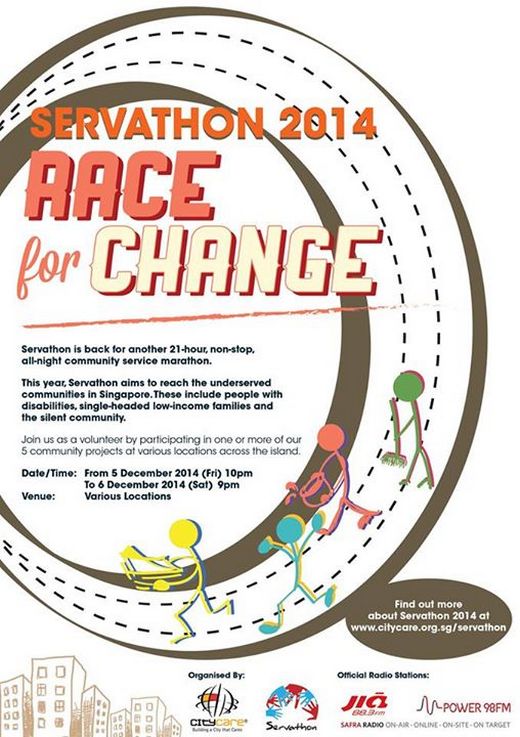 Registration for Servathon 2014 – Race for Change is now open!
Servathon 2014 – Race of Change is unique as it focuses on catalysing change in the underserved communities – special needs, physically challenged, single headed families and the hearing impaired.
There are 5 races that you can choose to participate in. Each race is focused on 1 underserved community.
Check out the website for more information!
www.citycare.org.sg/servathon