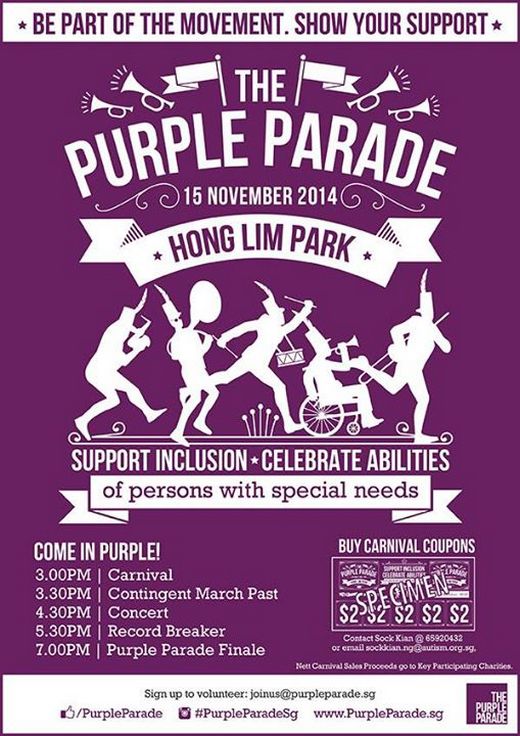 The Purple Parade: A movement that supports the inclusion & celebrates the abilities of persons with special needs. Please visit http://www.purpleparade.sg/ for further information
This year SG Enable is a co-organiser of the Purple Parade together with NCSS, Central CDC, Autism Resource Centre, Autism Association and Very Special Arts. Last year the event attracted 4,000 participants and this year they are targeting doubling that to 8,000. They will also be featuring a Record Breaking segment for 'most number of purple heads' where they invite everyone to get their head temporarily purpled to break the record and make a statement for Equality, Diversity and Inclusion.
Date: 15th November
Location: Hong Lim Park
Time 3:00pm to 7:00pm
How to get involved?
• Be there (just join in the fun or volunteer)
• Buy Coupons
• Spread the word!