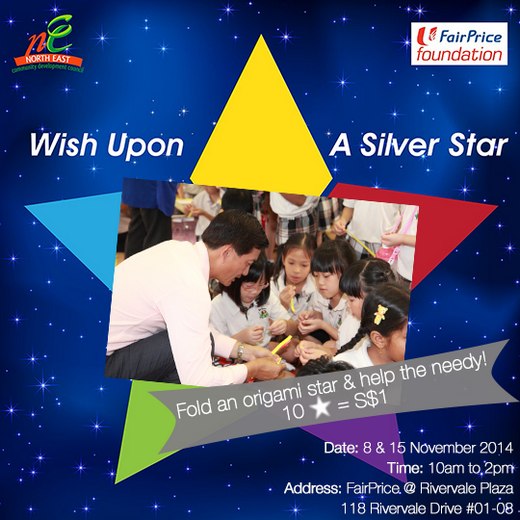 Head down to FairPrice store at Rivervale Plaza to support the North East CDC – NTUC FairPrice Foundation Wish Upon A Silver Star Community Fund Raising Effort tomorrow!
For every 10 stars folded, both FairPrice Foundation and North East Community Development Council will be donating $1 to the underprivileged young families residing in the North East district.
The organisers are aiming to fold 1 million stars to raise $100,000 towards buying the necessary items for these underprivileged young families!