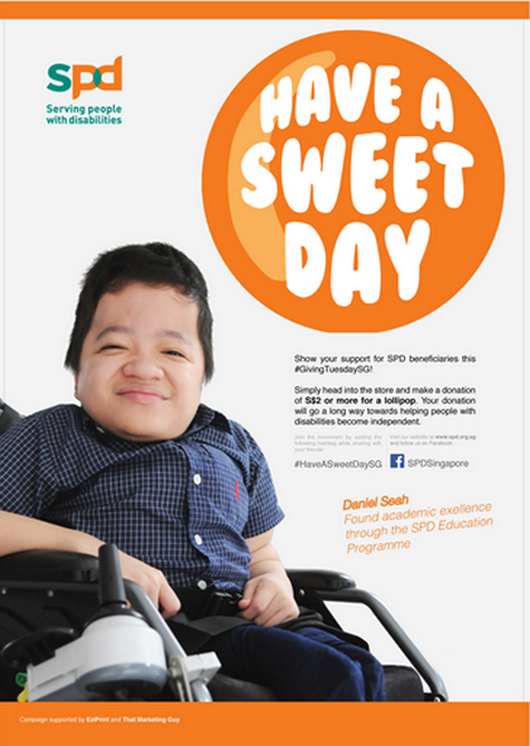 Would you like to "Have A Sweet Day"?
From now till the end of this year, receive a lollipop when you make a $2 or more donation at any of the 65 participating hotels and F&B outlets (link to the full listing is provided below).
Make your day sweeter by taking photos with your lollipop and posting them on Instagram, Facebook and Twitter with #HaveASweetDaySG to share your sweet moment with others!
"Have A Sweet Day" is a campaign by SPD to raise funds for persons with disabilities. More information here: http://www.spd.org.sg/events/detail/have-a-sweet-day-93.html
Image credit: SPD