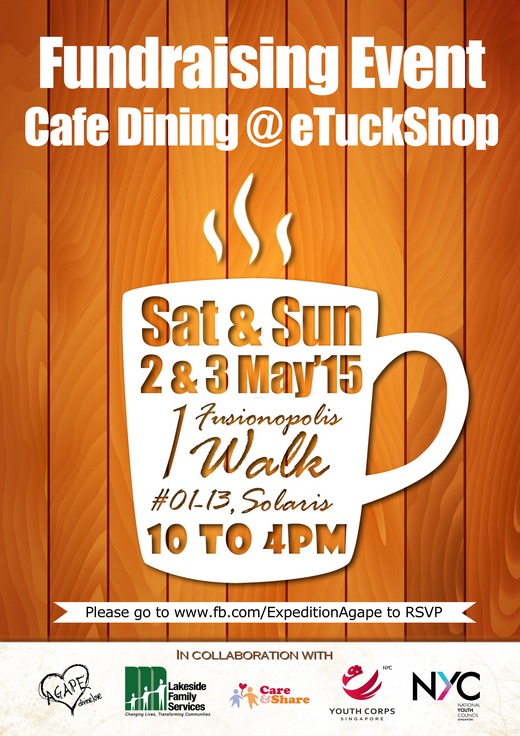 Expedition Agape is a program that aims to empower and transform youth-at-risks by helping them to realize their full potential through a program of self-discovery, volunteer-based mentoring and relationship building.
Dine with them for a good cause during the Labour Day weekend at Expedition Agape's fundraising event at eTuckshop! They will whip up your favorite café brunch items, think eggs, bread, cakes..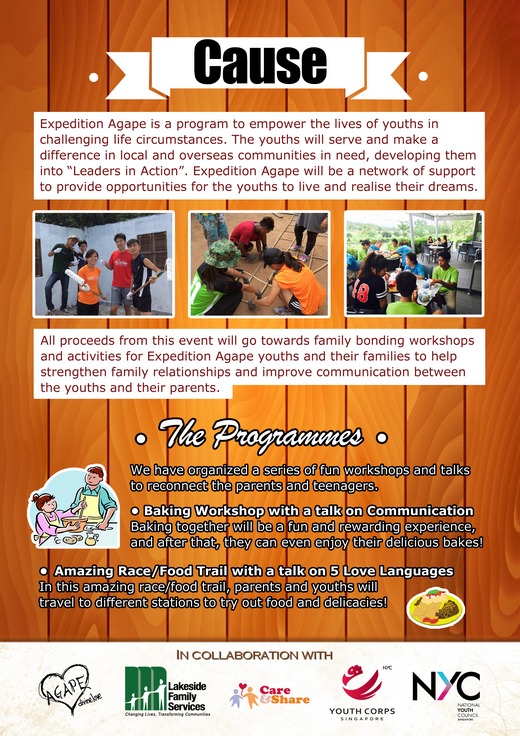 The café will be operated like a normal food joint where customers will place their orders and make payment at the cashier counter on the day of dining. There is no pre-payment or pre-ordering of food needed! So do note the date down and come early to beat the crowd!
Date: 2 – 3 May 2015
Time: 10am – 4pm
Location: Etuckshop, Solaris #01-13, 1 Fusionopolis Walk
If you are interested, please RSVP at: https://www.facebook.com/events/410822935762734/