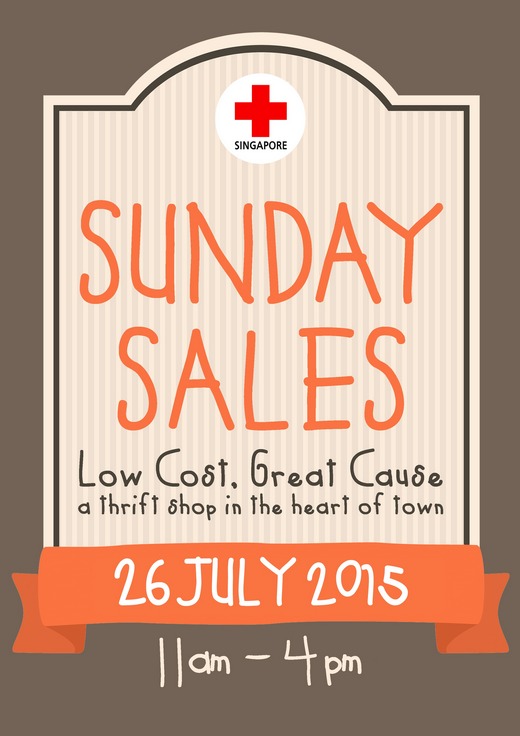 Singapore Red Cross is organising its Sunday Sales again at Red Cross House!
On 26 July 2015 (Sunday) from 11am to 4pm, shoppers can get new and pre-loved fashion, recreational, electronics and household items at a bargaining price while doing good.
So, mark your calendar for this upcoming Sales date and share this exciting news with your family and friends.
All sales proceeds from this bazaar will go towards the following local causes:
– Red Cross Home for the Disabled is a residential home for those with multiple disabilities, and operates a Day Activity Centre providing day care services.
– FoodAid is a programme where we provide monthly rations of nutritious food to the disadvantaged in Singapore.
– TransportAid is a service which helps the elderly and disabled from low-income homes get to and from their healthcare service facilities, such as medical treatments, rehabilitation and day activity centres.
For more information, please go to www.redcross.sg or like the Singapore Red Cross on Facebook (sgredcross).