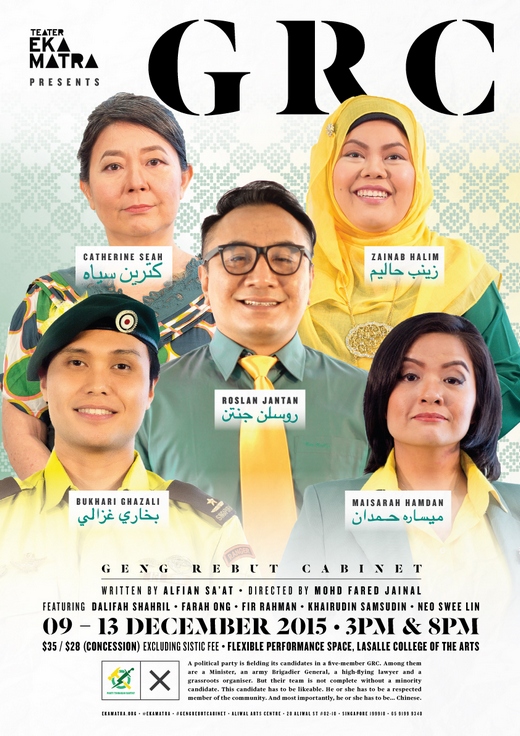 Are you interested in strengthening your front-of-house service and also enjoy putting a smile on someone's face? Here's your chance!
Teater Ekamatra is looking for enthusiastic, friendly and courteous volunteers to help with Front-of-House duties for an upcoming show "GENG REBUT CABINET" from 9 to 13 December 2015 at the Flexible Performance Space, LASALLE College of the Arts.
As Front-of-House volunteers, your tasks would be to:
Assist the Front-of-House Manager in the set-up and teardown of the front-of-house booth
Ensure all printed house programmes and other collaterals are neatly arranged and distributed to the public/audience
To manage in ushering, ticket tripping and attending general enquiries. (You may direct questions that would an answer from the public to the Front-of-House Manager)
In return, each volunteer will receive a testimonial from Teater Ekamatra as a token of appreciation.
If you are interested to volunteer, please sign up here.
For enquiries, please email to elaine.lim@ekamatra.org.sg