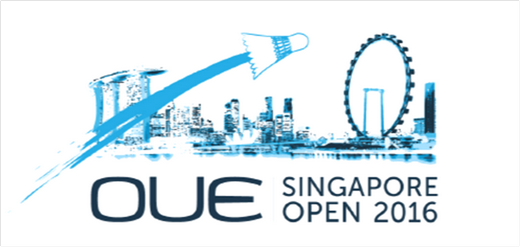 The OUE Singapore Open 2016 is the largest and most prestigious badminton event in Singapore. It will be held at the Singapore Indoor Stadium from 12 April to 17 April 2016.
Volunteers are needed to help out in various duties at Singapore Indoor Stadium and other locations such as Changi Airport and the official hotel. Volunteer duties will be required from 9 April to 17 April 2016. Some of the roles include:
1) Hotel Secretariat
2) Team Liaison Officer
3) Transport Officer
4) Venue Secretariat
5) Ushers
6) Operations & Logistics
7) Tournament
8) Info Booth & Survey
9) Player Lounge & Chaperon
You may wish to download the full list of job scopes and shift timings of each roles here: https://drive.google.com/open?id=0BzIHS3EUEmxBZVB2cWJrb2s3dHc
Meals will be provided for all volunteers and a $10 transport allowance will be given to each volunteer per day.
Other entitlements include CIP hours which will be signed off by the Singapore Badminton Association after the event.
If you are interested, please signup here.
For any enquiries, kindly contact 93424656.
Alternatively, you may email to volunteers.ouesingapore@gmail.com