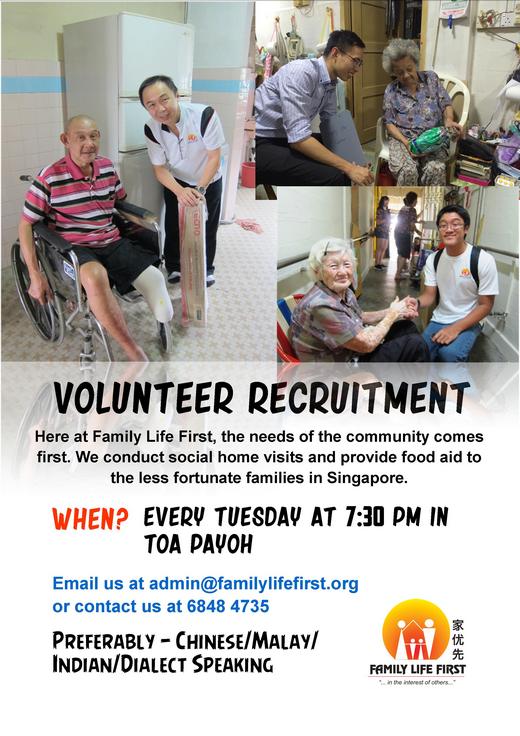 Family Life First (FLF) is a registered non-profit Voluntary Welfare Organisation (VWO) which has been serving the community since 1996.
Its core mission is to provide welfare support and assistance to the distressed and under-privileged family units with specific social needs. More details can be found here: http://familylifefirst.org/
The organisation conducts weekly social home visits and provide food aid to the less fortunate families in Singapore. During the home visitations, the staff and volunteers check on the welfare of its beneficaries and provide a listening ear to them.
Date: Every Tuesday
Time: 7.30pm-9.30pm
Venue: Toa Payoh area
Criteria: Preferably Dialect / Chinese / Malay / Indian speaking
Commitment period: At least 3-6 months or more
FLF is looking to reach out to more families this year and more volunteers are needed to assist in this programme.
Interested volunteers, please contact 68484735 or email admin@familylifefirst.org