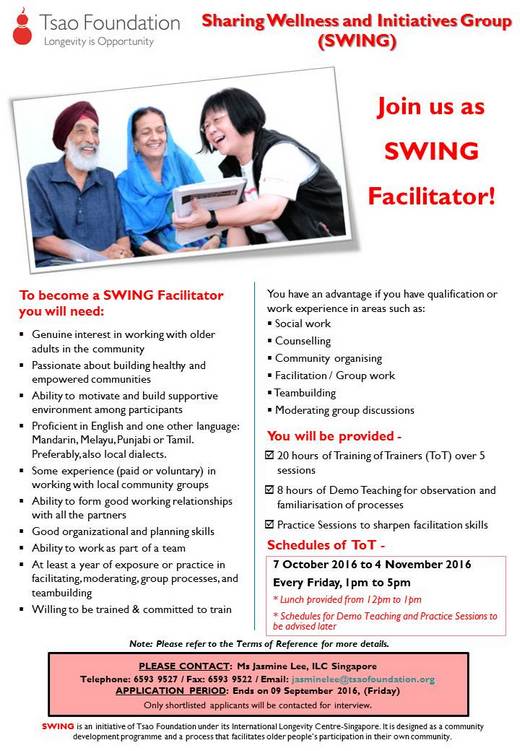 What is the "Sharing Wellness and Initiative Group" or SWING?
SWING is a community development strategy and a process that facilitates older people's participation in their own community.
Once organised, SWING focuses on bringing older people and other local residents together and helps them take action that will promote wellness, address their needs and the needs of those around them. This action is decided in the SWING group through discussions in meetings.
Actions are taken by the SWING group members in the local community, by organising events or activities at the local level. Over time, this process can help develop the individual and the local community to proactively engage each of its residents—cultivating civic mindedness as a whole.
If you are interested to volunteer, please email jasminelee@tsaofoundation.org