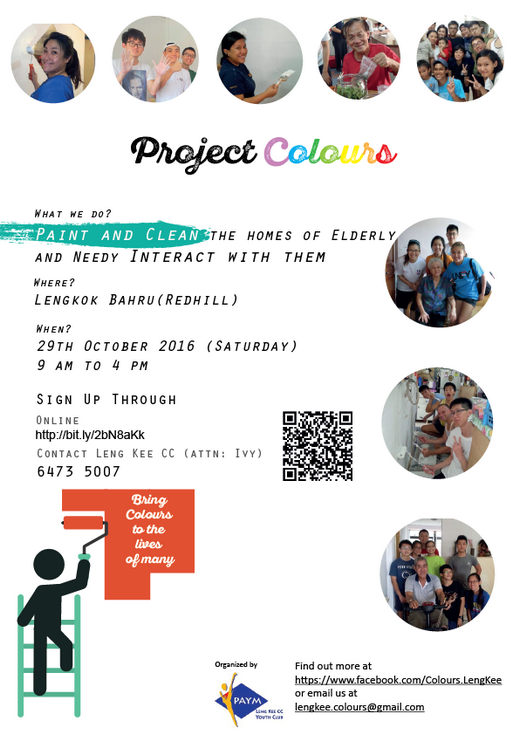 Project Colours aims to brighten up the lives of our seniors and young families living in rental units.
Tasks include giving their flats a fresh coat of paint, as well as helping to clean the flats.
The project aims to create clean, safe, and hygienic homes for vulnerable seniors through community efforts.
If you feel the same way too, do join them in this project!
Be it muscles to move furniture, stamina to paint the walls, artistic skills to paint patterns, or interaction skills to entertain the elderly, as long as you have the heart to serve, you are welcome to join!
The upcoming session details is as follows:
Date: 29th October 2016 (Sat)
Time: 9am – 4pm
Venue: Lengkok Bahru
*Note that this session involves either units which require both painting and cleaning and units which require only cleaning.
Signup here: http://goo.gl/forms/Qstk6OqnkA
Registration closes on 26 Oct 2016 and is on a first-come-first-serve basis